Injuries to the Back and Spinal Cord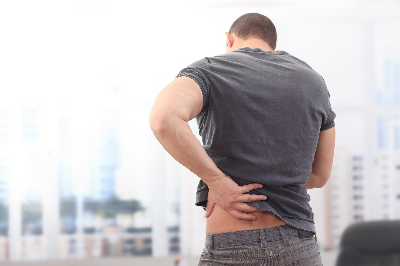 From the deltoids to the gluteal muscles, the back comprises the largest group of muscles in the body. An injury to these muscles — which controls both movement and posture — can be devastating. Worse yet, if the accident impacts the vertebrae or the spinal cord, an individual might face paralysis - the loss of movement or sensation to the limbs.
If you or a loved one suffered a back injury in a work accident, it is crucial that you work with a skilled lawyer. At Haydon Law, PSC, we will thoroughly examine your situation and provide the honest feedback you need. We are prepared to represent workers hurt in mines, factories, construction sites, manufacturing plants or other industrial facilities
Protecting Our Clients After an Accident
Back injuries are one of the most common results from a work accident or motor vehicle accident. The fact that it is a common injury, however, does not diminish the severity of the condition. The spinal cord, for example, does not need to be severed to cause paralysis. Sufficient twisting or a blunt impact can lead to the loss of mobility in the arms or legs.
Our Bardstown back injury attorneys are prepared to represent clients suffering from injuries such as:
Lower back injuries and pain

Herniated disks

Spinal cord injury

Fractured vertebrae

Paralysis (paraplegia or quadriplegia)

Nerve impingements
For many injured workers, even after treatment, neck or back pain may be a daily phenomenon. If you have been injured in a work-related accident and are suffering from neck or back pain, you may be entitled to workers' compensation benefits. No matter where you are in Kentucky, call or email our firm to set up a free consultation to discuss your accident and injuries.