Social Security Disability
Filing Your SSDI Claim Or Appeal
Social Security Disability Law Office in Bardstown, KY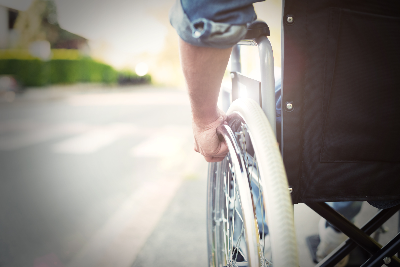 Social Security is a social insurance program that provides monthly disability payments to those who are younger than full retirement age and unable to work due to disability or illness. It is a complicated system, and our Social Security lawyers can help you work through your Social Security Disability claim and better understand Social Security law.
At Haydon Law, PSC, we understand the fear and frustration you feel when faced with the prospect of not having enough money to survive. With the rising cost of medical treatment and inflation in nearly every other category, a life-altering condition can mean financial peril for the entire family. Fortunately, government programs exist to provide benefits for you and your loved ones.
Helping Injured and Disabled Clients
To qualify for the benefits, you must prove to the Social Security Administration that you are disabled and unable to work and earn an income. This is not always easy to prove, and a Social Security lawyer can help you work through the Social Security application process to ensure that you get your benefits.
Learn more about how we can help you:
If your initial application for benefits is denied, our attorneys will guide you through all stages of the appeals process. We will fight to ensure you have the best chance of receiving the benefits that you have paid into through all of your years working. As Bardstown Social Security Disability attorneys, we maintain offices throughout Kentucky for the benefit of our clients. Contact us to schedule a free consultation.