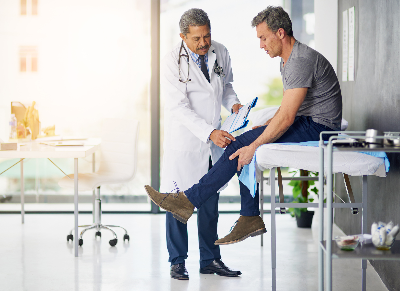 Knee injuries such as ACL and meniscus tears bring lasting pain and cause long-term mobility issues which can impair your ability to work. Any serious injury that keeps you from your job should qualify you for workers' compensation benefits. At Haydon Law, PSC, we understand the legal issues at play in your knee injury and will help you prove that your pain is a result of your work injury.
Injuries to the knee can be caused by twisting or repetitive motions. These types of injuries are common in jobs requiring frequent, heavy lifting. We can help you prove the connection between your job and your pain. Our workers' compensation lawyers will help you work through your case and get the benefits you deserve.
Do you have a workers' compensation claim because of a work-related knee injury? Get in touch with our injury lawyers today to answer the questions you may have about your claim.