On-the-Job Driving Accidents
Injured While Driving?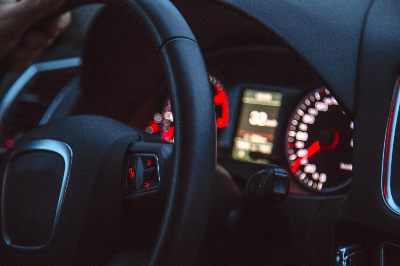 There are numerous jobs that require driving a vehicle from place to place. Whether you are making client deliveries or shuttling products from one location to another a vehicle accident can cause serious injuries. At Haydon Law, PSC, we can help clients who were injured in a motor vehicle accident while driving to complete job tasks.
From our office in Bardstown, our firm is prepared to provide the strong legal guidance you need. Job injuries can leave workers frustrated, worried and in financial peril. Maybe you are worried that your employer will fire you. Maybe you are concerned that you will need to pay all of your medical bills. Maybe you are fearful that your employer's insurance carrier will determine that the accident was your fault. In all of these scenarios, it is crucial that you speak with an experienced lawyer.
We are ready to handle injured Kentucky clients who drive for a living.
Construction drivers

Forklift accidents

Home health nurses

Delivery drivers

Limousine drivers

Salespeople
In addition to those who drive for a living, we can represent clients who were driving another employee or running an errand for a supervisor at the time of the accident. It is important to remember that a minor fender-bender can result in neck sprains (whiplash) or more severe head and spinal cord damage. Discuss your matter with a Bardstown work-related driving accident attorney today.
Free Consultations
We are prepared to help clients in communities throughout Kentucky. Call or email Haydon Law, PSC, to discuss your accident and your injuries. We offer free consultations so you can discuss your matter in greater detail.