Workers' Compensation Attorneys in Bardstown, Kentucky
Handling a Range Of Workers' Compensation Cases
Speak with a Workers' Compensation Lawyer in Bardstown, Campbellsville, Danville or Elizabethtown, KY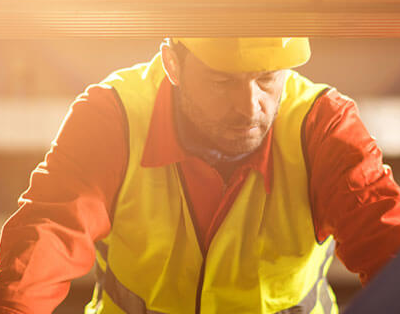 Depending on the factors involved, a work accident can result in serious injuries and lifelong conditions. Choosing the right personal injury attorney can mean the difference between financial peril and recovering the compensation you are owed. Schedule a free consultation to learn more about your legal options.
At Haydon Law, PSC, we have extensive experience guiding Kentucky clients through the process of filing or appealing a workers' compensation claim.
If you were injured at work, it is crucial that you immediately report the incident to your supervisor or manager. Be truthful and as specific as possible in filing your paperwork and with your doctor. Regardless of the complexity of your accident and resulting injuries, we encourage you to discuss your case with an experienced lawyer.
Workers' Compensation Claims
Our attorneys help injured workers receive the medical treatment they need and the wages they have lost after a work injury. Whether the injury is to your back, head, hands, legs or spinal cord, we are prepared to represent your case.
If you have been injured in a workplace accident, it is important to have a lawyer review your claim in order to certify that you are being treated fairly. We can review the claim or negotiate with the insurance carrier on your behalf if your claim was delayed, devalued or denied.
Have You Been Injured in a Work-Related Accident?
If you have suffered an injury while at work, you may have a workers' compensation claim in Bardstown, Kentucky. However, many times your employer may not see your workers' compensation claim as you do. If you have been injured on the job and are being treated unfairly by the insurance carrier, contact our lawyers today. We can help you with your claim and ensure that you get the maximum compensation that you deserve to cover your losses.